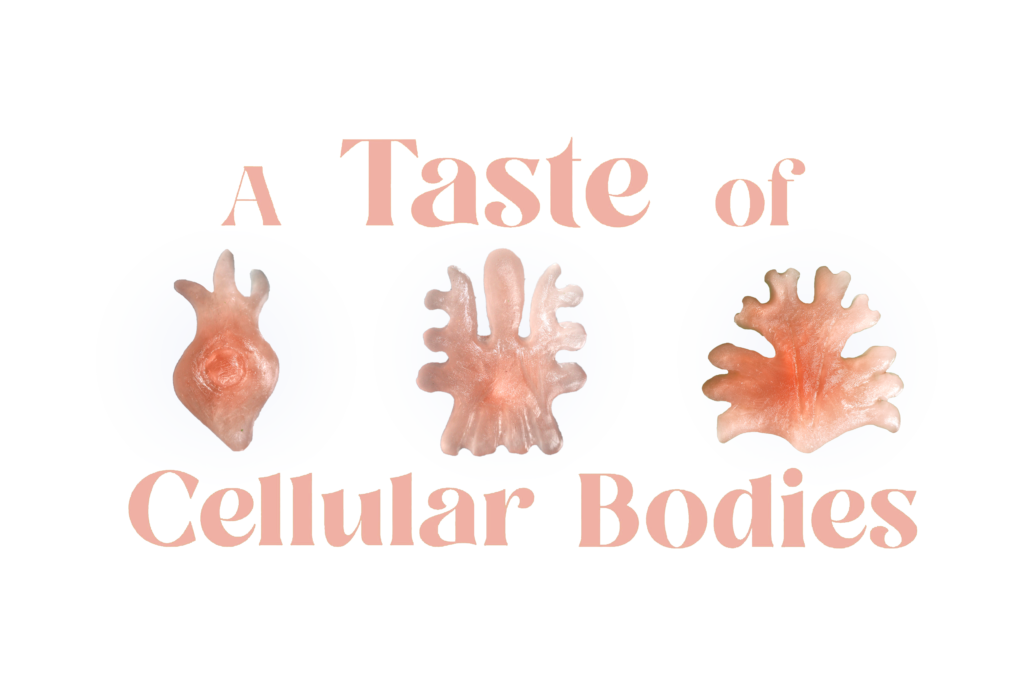 Edible taste receptor cells – dark chocolate with elderflower and rose syrup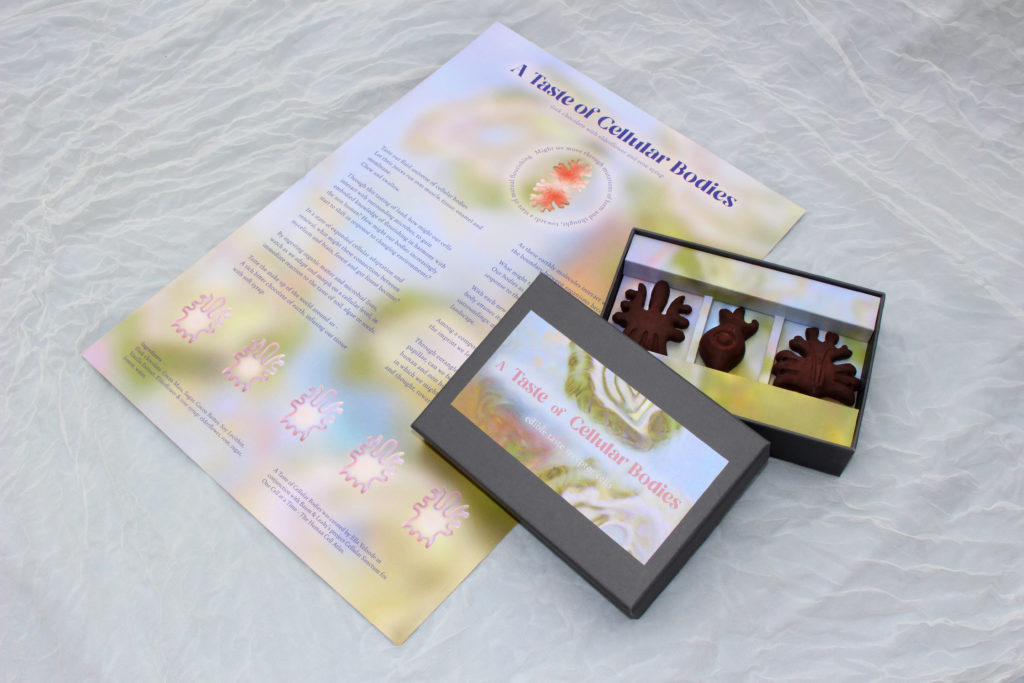 Taste our fluid universe of cellular bodies.
Let their juices run over muscle, tissue, enamel and membrane. Chew and swallow.
Through this tasting of land, how might our cells interact with surrounding microbes, to gain embodied knowledge of flourishing in harmony with the non human? How might our bodies increasingly start to shift in response to changing environments?
In a state of expanded cellular adaptation and renewal, what might these connections between mycelium and brain, forest and gut forest become?
By ingesting organic matter and microbial lives, watch as we adapt and morph on a cellular level, in immediate reaction to the taste of soil, algae or seeds.
Taste the make up of the world around us –
A rich bitter chocolate of earth, infusing our tissue with soft syrup.
As these earthly molecules interact with our saliva, the boundary between organisms becomes slippery.
What might this slippery state look like?
Our bodies as fluid adaptive creatures, formed in response to the mutable presence of other microbes.
With each new mouthful, each new taste bud, our body attunes itself to being in harmony with its surroundings; melding into a multi-species cellular landscape.
Among a compost of microorganism messaging, taste the imprint we leave behind.
Through entanglements of bacteria, plant tissue and papillae, can we begin mapping constellations of human and non human cells,
in which we might move through mutations of form and thought, towards a state of mutual flourishing?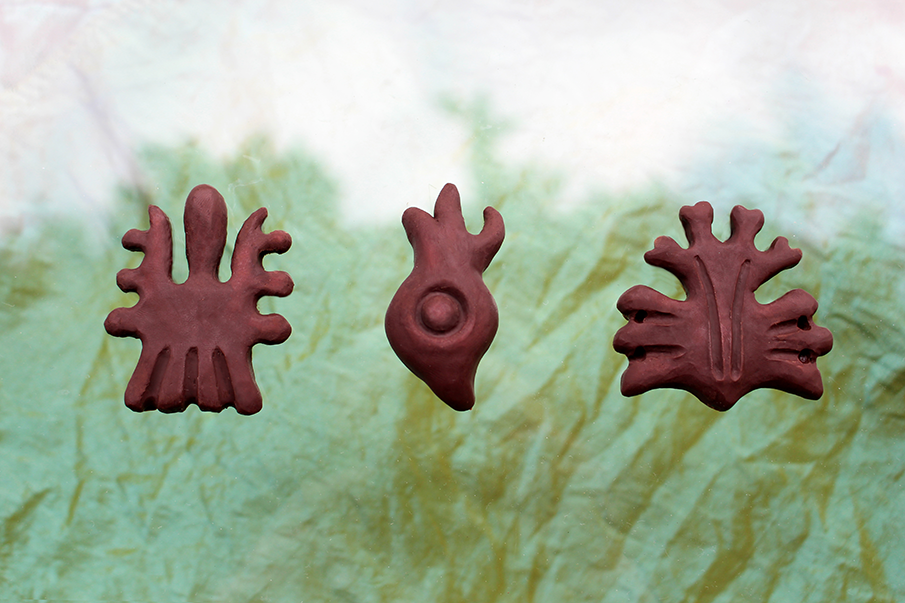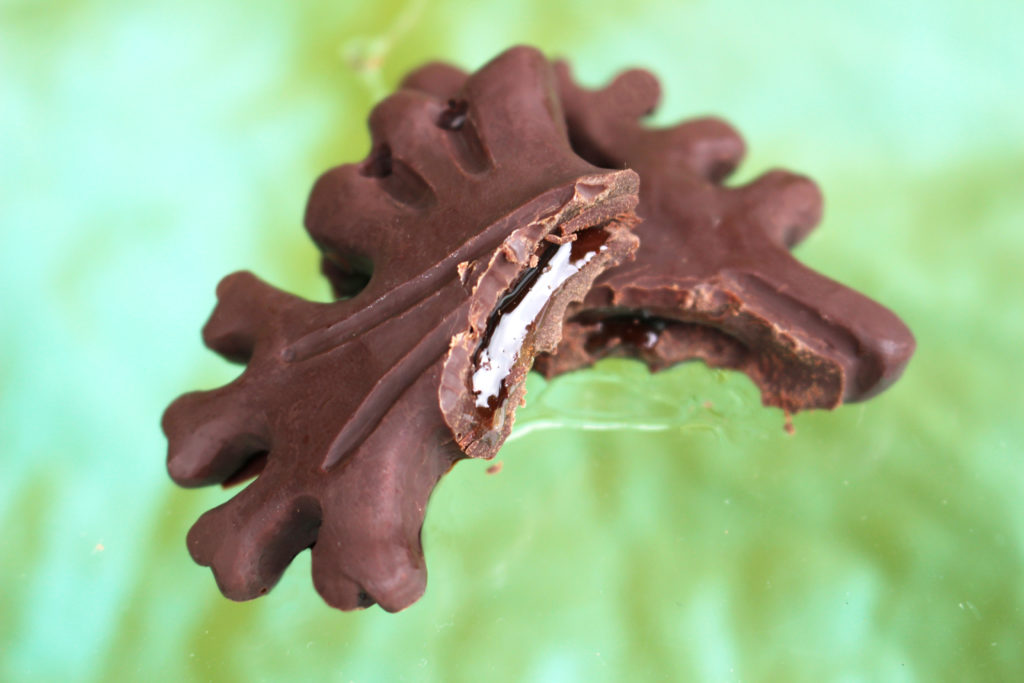 An edition of the physical chocolate boxes will be available and sent out to the public. 'A Taste of Cellular Bodies' was commissioned by One Cell At A Time, a public engagement project for the Human Cell Atlas and in conjunction with Baum & Leahy's project 'Sensory Cellumonials.'